Welcome
Acadia Advisory Group
Acadia Advisory Group is a Greater China-focused professional services firm, providing market entry advisory, accounting, tax, human resources and business outsourcing services to international investors.
Operational throughout China, our mission is to guide foreign companies through China's complex regulatory environment and assist them with all aspects of establishing, maintaining and growing their business operations in the region.
With more than 15 years of experience working with foreign companies, our professional teams are close to the local authorities, banks, and business consultants, ensuring clients are able to leverage our resources locally. We are the one-stop service provider and your trustworthy partner for growth in Greater China.
Our clients are international companies focused on investing in the Chinese market and Chinese companies in search of outbound investment opportunities. Clients range from multinational corporations, dynamic small-and medium enterprises, public companies and investment funds from all over the world.
Schedule a Consultation with the Acadia team to discuss your China business needs.
Jack Wu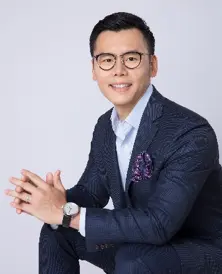 Jack leads the Acadia team with an extensive background in international accounting and taxation and a keen understanding of practical issues that arise while doing business in China. Jack has experience working in China on virtually all kinds of business operations including setting up a legal structure, market entry, human resource strategy, taxation, accounting, import/export regulations, sourcing, and cross boarder fund flows.
Having assisted over 300 foreign companies with their China expansion projects Jack's career has risen alongside the unending increase of foreign investment in China. He and his team have been a trusted partner to Sino-foreign Joint Ventures, manufacturing plants from setup to maturity, Fast Moving Consumer Good brands, and restaurant chains. Recently as China has increasingly opened more commercial, industrial, and financial sectors to foreign investment, Jack has proved an invaluable asset to tech and health care companies, banks, and asset management companies entering China.
Jack Wu is a US certified Certified Public Accountant (CPA). He received his MBA from East Tennessee State University in 2008 and has worked in the US in the Financial consulting industry. Jack started his career in 2005 as a finance manager for the hospitality consulting firm Total Scope in Atlanta, Georgia. He moved to Hong Kong in 2008 and joined Dutch corporate service provider Orangefield Group. Once in China, Jack was tasked with starting the firm's first office in Shanghai. When technology and services platform Vistra acquired Orangefield in 2015, Jack became an Executive Director at Vistra. He headed its International Expansion Service division until January 2020.
Jack is a frequent speaker in foreign chambers of commerce, he has given speeches globally including in the United States, Canada, United Kingdom, Germany, Singapore, Mainland China and Hong Kong.
His client portfolio includes the American Textile Company, GoDaddy, Burger King, OceanSpray, DreamWorks, BRF, Telus, Ivey Business School, and Mentice Healthcare.
Jenny Chen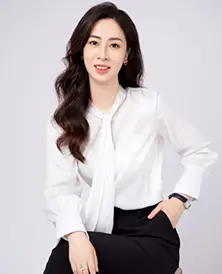 Jenny Chen leads HR and payroll services at Acadia Advisory Group. Her team provides a wide range of HR and payroll services including compensation & benefits, people strategy & performance, and learning & development, using technology as an enabler.
Jenny has solid knowledge and experience in PRC Labor Laws and Individual Income Tax Laws. She has over 10 years of experience in providing HR advisory and people strategy to both international businesses in China and domestic corporations. Her areas of expertise include HR policies design, talent retention, employee relationship, labor dispute, labor arbitration, individual tax planning, performance management, global mobility, Chinese work visas.
Prior to joining Acadia, Jenny was a senior manager at Vistra, leading HR and payroll services team. She has served clients across various industries, including manufacturing, medical & healthcare, food & beverage, education, technology, and e-commerce.
Jenny also has deep insights and practical experience in share services center set up and operations and HR software development and implementation.
Jenny holds a Bachelor's degree from the Shanghai International Studies University.
Frankie Ng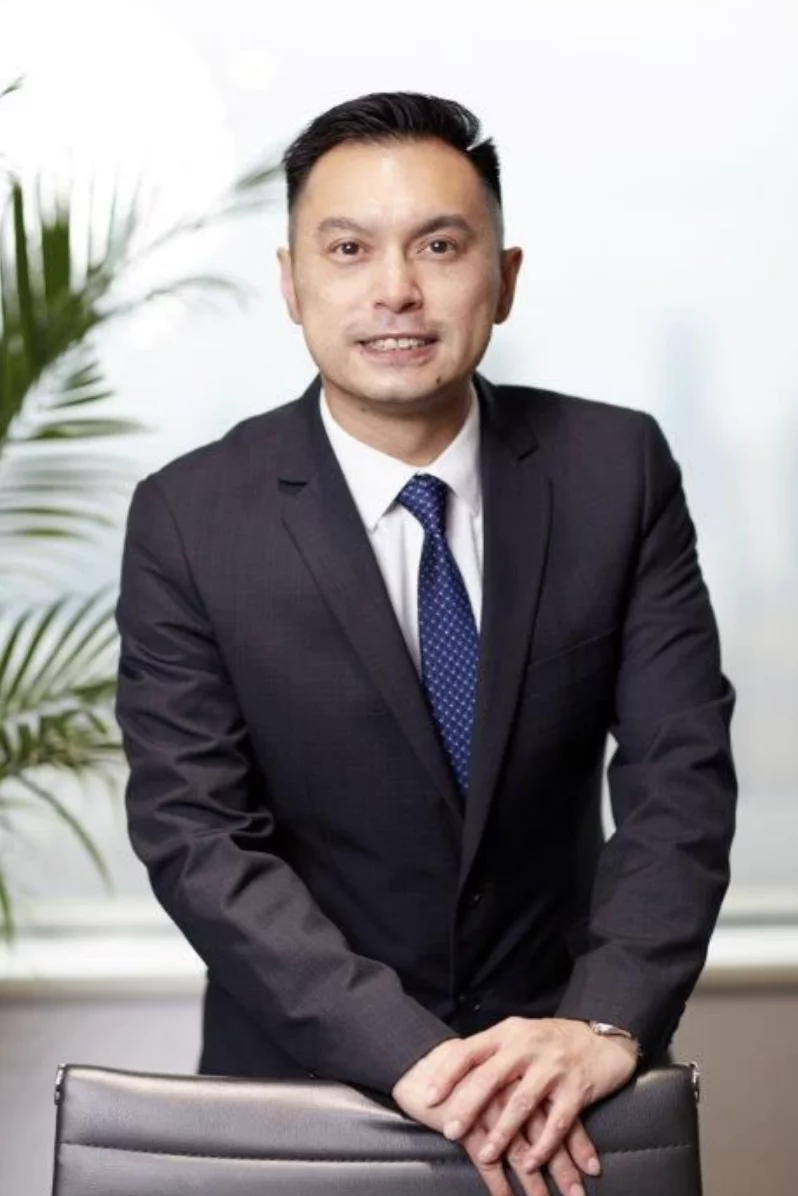 Frankie leads the Acadia team in Hong Kong with over 24 years of extensive experience in the financial industry. He specialized in providing accounting, taxation, company incorporation and secretarial and consultancy services in Hong Kong.
Before joining Acadia, Frankie was the Executive Director of Vistra Group, a leading international corporate and consultancy services provider. He was responsible for travelling around different cities in mainland China to manage the channel business for the group, meeting with clients and provide possible corporate service solutions based on their situation and needs. He also possessed solid knowledge and experience in Hong Kong Corporate tax and Individual income tax while he was worked for the Ernst & Young, a well-known international accounting firm as well as the Hong Kong Inland Revenue Department in the past.
Frankie is a Hong Kong Certified Public Accountant (CPA). He obtained his bachelor's degree in accountancy from Hong Kong in 1999. He is currently a member of Hong Kong Institute of Certified Public Accountants ("HKICPA"). He is also a Chartered Tax Advisor in Hong Kong and a fellow member of The Taxation Institute of Hong Kong. He is currently being appointed as the independent non-executive Director of a Hong Kong company listed on the Hong Kong Stock Exchange. He acts as the chairman of the company's audit committee and the member of remuneration committee and nomination committee for the company.
Read our Testimonials
Oliver Schwank
CEO – Schwank Group
We have found Acadia to be reliable, timely, and a quality partner with similar values to ours. Acadia's team has proven to be excellent communicators, both with our local team in China as well as with Headquarters in Cologne, Germany.
Maria Thilmann
Vice President of Human Resources – Mentice
Acadia's knowledge about local labor law and excellent support within HR administration has helped Mentice growth and success in the Chines market. We are impressed and grateful regarding the HR team for the professional support they have given our employees and the global HR department at Mentice.
Erica Chang
Managing Director China – QA Medical
We have been working with Acadia, using the virtual CFO service for almost a year. During our time together, Jack and Lena fully dialed into our financial and business needs, spent time building trust amongst the internal finance team, streamlined our reporting SOP, and, most importantly, provided actionable analysis to assist with ongoing management strategy. Given our company size and needs, the virtual CFO service is the perfect solution. We are thrilled to work with the Acadia team and look forward to our continued partnership.
Jean Landreville
CFO – TeNeT Fintech Group Inc.
Acadia's accounting team has done an excellent job in helping us with remitting funds in and out of China. They advised us at the beginning of the transaction and represented us to communicate with local banks and authorities to ensure a smooth transaction. We take pleasure in recommending Acadia's services to companies who are looking for reliable support in China.
Rona Yardley, CPA, CA
Vice President – Infinitree
We have found the Acadia team to be invaluable to our operations in China, since the time they initially set up our local subsidiary. From local accounting and taxation knowledge, to payroll, human resources and labour contracts, and even to assisting us through some of the hurdles the pandemic threw at us, their advice and services have been excellent. They have helped us navigate the path of doing business in China, and we would not have had the success we do without them.
David Laris
CEO – David Laris Creates
I have a lot of high praise for Acadia Service, they were able to help me organise and resolve a lot of operational issues within my Finance and HR operation, freeing me up to focus on the business. They feel like they are seamlessly part of our team and always looking after our best interest. They operate with high degree of professionalism and expertise. For any company that is starting out or wants to get better financial or HR services I would highly recommend Acadia. Jack has given me some very solid advise along the way and I have come to trust and respect Lena who is always available, along with Summer and other team members, I will actually be expanding there scope with DLC, they also take care of Coffee Society and I am recommending them to other friends and partners.
We're Here to Help
Please send us a message using the contact form below and a member of our team will get back to you within 24 hours.